Why do I need prescription contact lenses?
Apr 23,2023 | Mis lens
Hey friends, let's sit down and chat about prescription contact lenses. There are different types of prescription contact lenses, which are divided into nearsighted(myopia)contact lenses and farsighted contact lenses according to the purpose.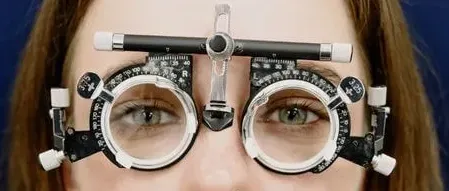 1. Is prescription important?
Our Mislens.com website only offers myopia prescription contact lenses, if you buy prescription Lenses on Mislens, you need to get your prescription, if you don't have a prescription, either you don't need contact lenses, or you haven't had an eye test recently. If you have not had an eye test within the last two years, we strongly recommend that you visit your local optician to have one checked. Not only can this check to provide you with a prescription, but it can also be considered a general health check.
2. Understand your prescription
Many customers and friends will confuse the prescription "+", or "-". First of all, we need to understand what these measurement values mean.
SPH / Sphere spherical value

The spherical value means how strongly the lens needs to correct your focus - a positive sign corrects your farsightedness (hyperopia - difficulty seeing close objects), and a negative sign corrects your nearsightedness (nearsightedness - difficulty seeing distant objects).
Spherical values ​​are measured in diopters, and your prescription may have the word "Plano" or an "infinity" symbol, which means you are neither nearsighted nor farsighted, you have zero spherical values, but you may have astigmatism - you have the words "CYL" and "AXIS" in the prescription. Typically values ​​range from 0.00 to +/- 20.00 in increments of 0.25.
CYL / Cylinder lens

This option can be left blank, or enter a positive or negative value. The unit of measurement is diopters. Typically values ​​range from +/- 0.25 to +/- 4.00 in increments of 0.25.
ADD / Addition

This value refers to how much additional value is required in the distance vision prescription on top of the near or intermediate-distance glasses. This extra value is always the same for both eyes and may only appear once on your prescription, but you need to know that it means the value of both eyes. The unit of measurement is diopters, which typically range from +0.50 to +3.50 in increments of 0.25.
Please note: If you are not sure about your prescription, you can check with your optometrist or send us your prescription and we will send it to your optometrist for confirmation.
3. Is it safe to buy prescription contact lenses on Mislens.com?
Of course, it is safe, our products are FDA certified and safe to wear. Secondly, our factory has the qualification for medical device production, so you don't have to worry about the quality. If you have placed an order for prescription colored lenses on Mislens, if you have any questions, you can contact us.
Comment