Mislens is committed to providing a unique selection of cosmetic-colored contact lenses at trusted quality and price. Mislens has created a fashion portfolio: "The New Beauty Revolution" that connects make-up and make-up contact lenses to help our clients express who they are from within.
Mislens has established close partnerships with cosmetic colored contact lens manufacturers in different countries, and we are committed to providing our customers with a 5-star experience: from product quality to professional customer service. Available in a variety of patterns, our products can create a variety of effects, from natural looking to ultra-bold and otherworldly. At Mislens, we want you to experience this "new beauty revolution".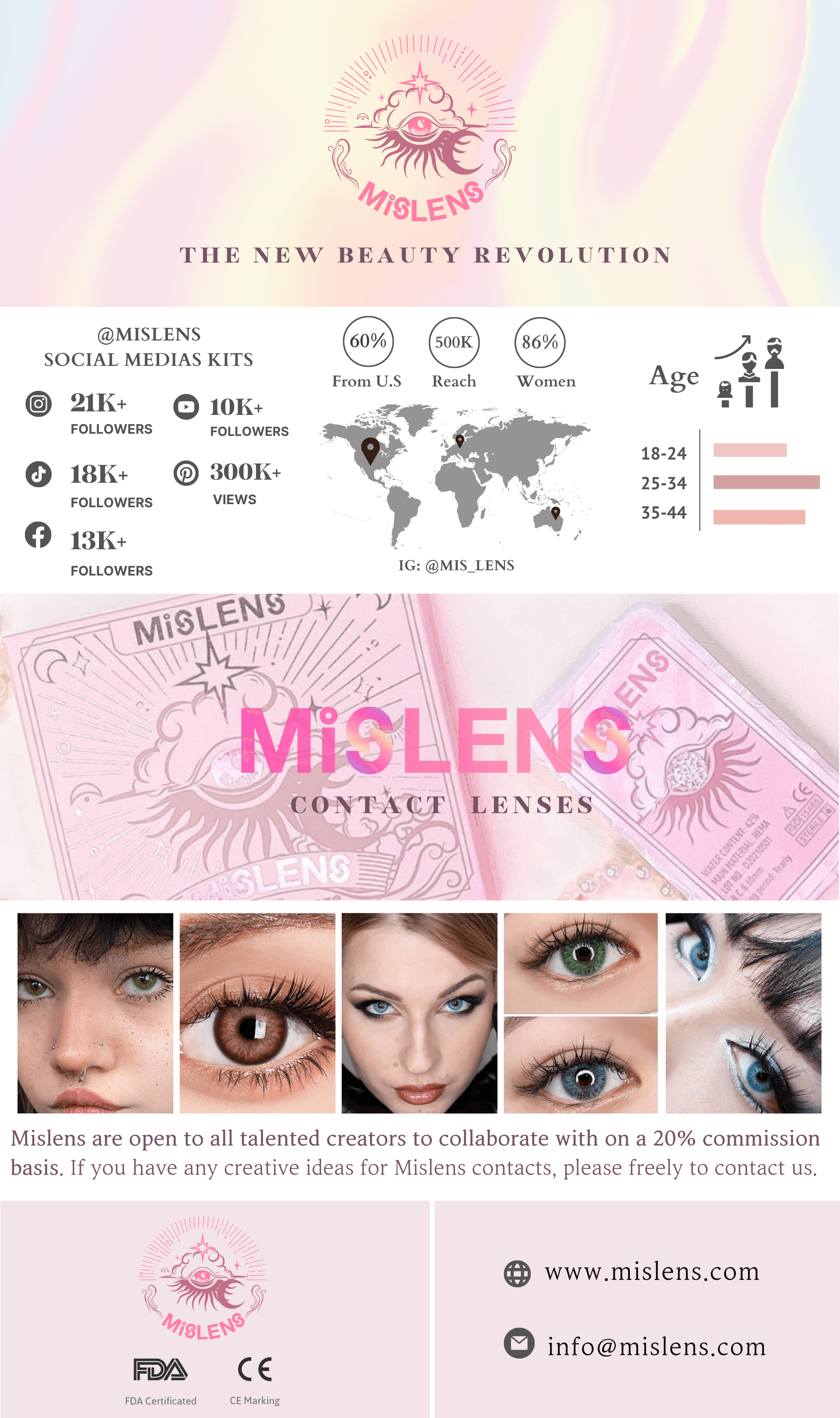 Company: Guangzhou Miduo Technology Co., Ltd.
CN Office: No. 26-29, Yuenan Street, Huangsha Avenue, Liwan District, Guangzhou.China. Please note: this is not a return address. If you need to return it, please consult the return policy.
Contact Number: ( (+86)18925061998
Email: service@mislens.com (We Will Reply in 48 Hours)